MagicPaws™ No Spill Pet Bowl

TRY 14 DAYS RISK-FREE
Over 11,368 orders in the last 2 months
Introducing the Revolutionary MagicPaws™ No Spill Pet Bowl: Redefining Hydration for Your Beloved Companion
✨ Experience the Art of Mess-Free Drinking: Mimics Your Dog's Natural Scooping Method
💦 Say Goodbye to Splashing and Dripping: Innovative Design for a Clean and Dry Environment
🌟 Effortless Cleaning: Designed with Your Convenience in Mind
🐾 Promote Safe and Healthy Drinking: Slow Water Disbursement to Prevent Choking and Vomiting
🚗 Perfect for On-the-Go Adventures: Zero Splash & Spill, Ideal for Car Travel
Auto Rise & Fall: Innovative floating plate adjusts seamlessly to the water level, catering to pets of all sizes. Larger pets can quickly adapt, while smaller pets like cats enjoy easy access to the centre of the disk.

Slow Water Disbursement: Our advanced adjustable floating plate design ensures a controlled water flow, gently slowing down your pet's drinking speed. Say goodbye to choking and vomiting, and embrace a safer and healthier hydration experience.

Double Anti-Spill Defense: Reinforced by a sturdy fixed border, our floating plate forms an impenetrable barrier against water splashes, keeping your floors dry and immaculate. With its user-friendly assembly and disassembly, cleaning becomes a breeze, inside and out.

Unleash Hydration, Unleash Happiness: The MagicPaws™ No Spill Bowl is designed to keep your furry friend optimally hydrated, promoting their overall health and well-being. Experience the joy of seeing your pet content and refreshed, without any messy aftermath.

Built to Last: Engineered with durability in mind, our MagicPaws™ No Spill Bowl is built to withstand daily use, ensuring a long-lasting and cost-effective solution for maintaining your pet's hydration needs.
Perfect for On-the-Go Adventures: With its ingenious splash-proof design, our MagicPaws™ No Spill Bowl becomes an ideal travel companion. Even when your car is in motion, rest assured that water splashes are significantly minimized. Its compact dimensions of 22.5 x 18 x 5cm provide ample capacity to keep your pet hydrated throughout the day.
Effortless Maintenance: Crafted from premium and safe materials, the MagicPaws™ No Spill Bowl ensures effortless cleaning and is dishwasher-safe. Spend less time worrying about cleaning and more quality time with your beloved pet.
Secure
Non-Slip Bottom: Our bowl features a reliable non-slip bottom, providing the utmost stability and preventing accidental spills and slips. You can have peace of mind knowing that your pet's drinking sessions are accident-free

14 Days Money Back Guarantee
We are so sure you will love our product that we guarantee every purchase 100%. You bear no risk whatsoever. If they are not ... completely satisfied, simply return the product to us within 14 days of receipt and we will refund you in full without discussion. Check out our refund policy for more information.





View full details
Add an additional description to your product option. Ex: Size guides, and other common questions.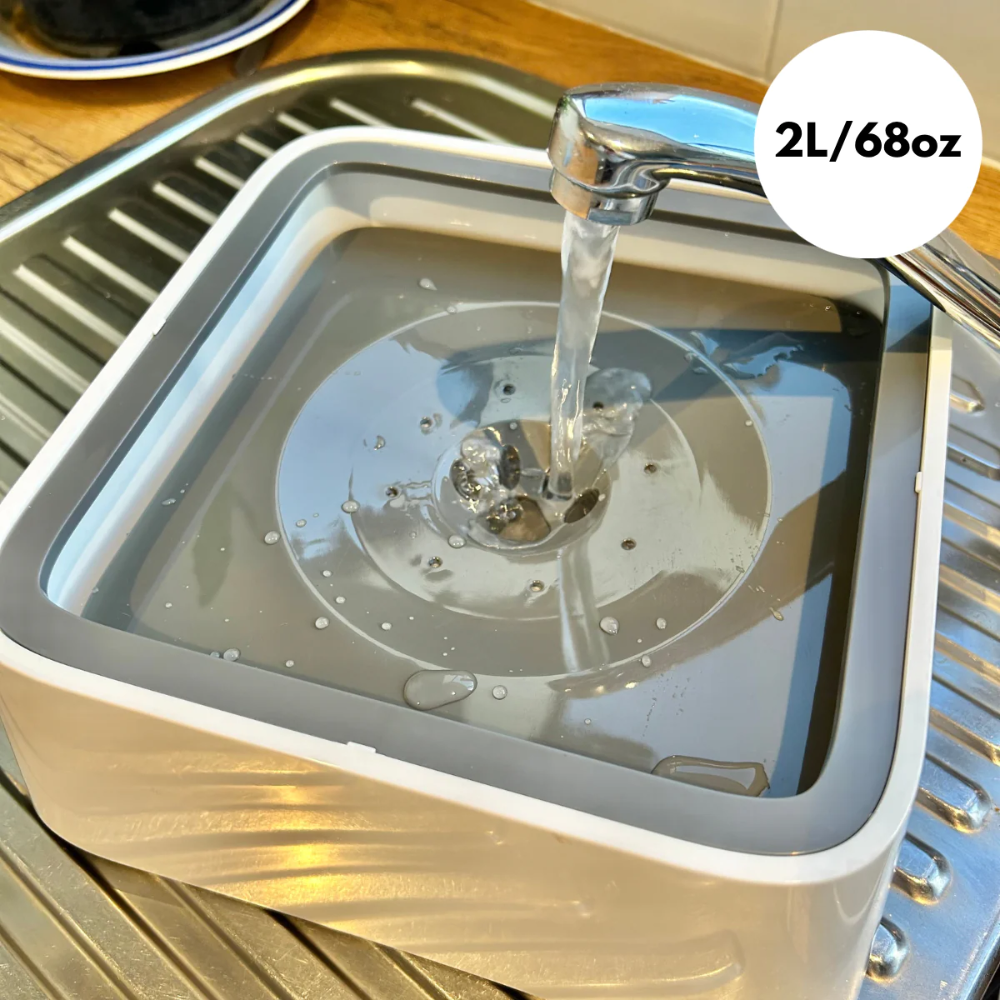 MagicPaws™ No Spill Pet Bowl