MagicPaws™ Utimate Lint Remover Bundle

TRY 14 DAYS RISK-FREE

Over 2,968 orders in the last 2 months
Never struggle with lint, fuzz, pilling, pom poms or pet hair on fabrics again!
We've combined our 3 most effective and popular products: the Lint Brush, the Pom Pom Remover and our signature Cloth Comb. Take advantage of all 3 products at a discounted package price! 🚀

The lint brush is excellent for:


- 

Removing hair, dust and lint from carpets. You will be shocked at what your

- 

vacuum cleaner misses!

- 

Removing lint from thick coats

- 

Rejuvenating upholstery

- 

Removing pet hair from cars

- 

And much more!
The pom pom remover is excellent for:

- Removing pilling and knots from fabrics

- 

Freshening up bedding and blankets

- 

Removing lint and fluff from clothing

- 

Removing pilling from delicate garments
The garment comb is best for removing lint, dirt, pilling and knots on:


- Knitwear

- 

Velvet

- 

delicates

- 

cashmere

- 

wool

- 

Cotton

- 

Polyester

14 Days Money Back Guarantee
We are so sure you will love our product that we guarantee every purchase 100%. You bear no risk whatsoever. If they are not ... completely satisfied, simply return the product to us within 14 days of receipt and we will refund you in full without discussion. Check out our refund policy for more information.
View full details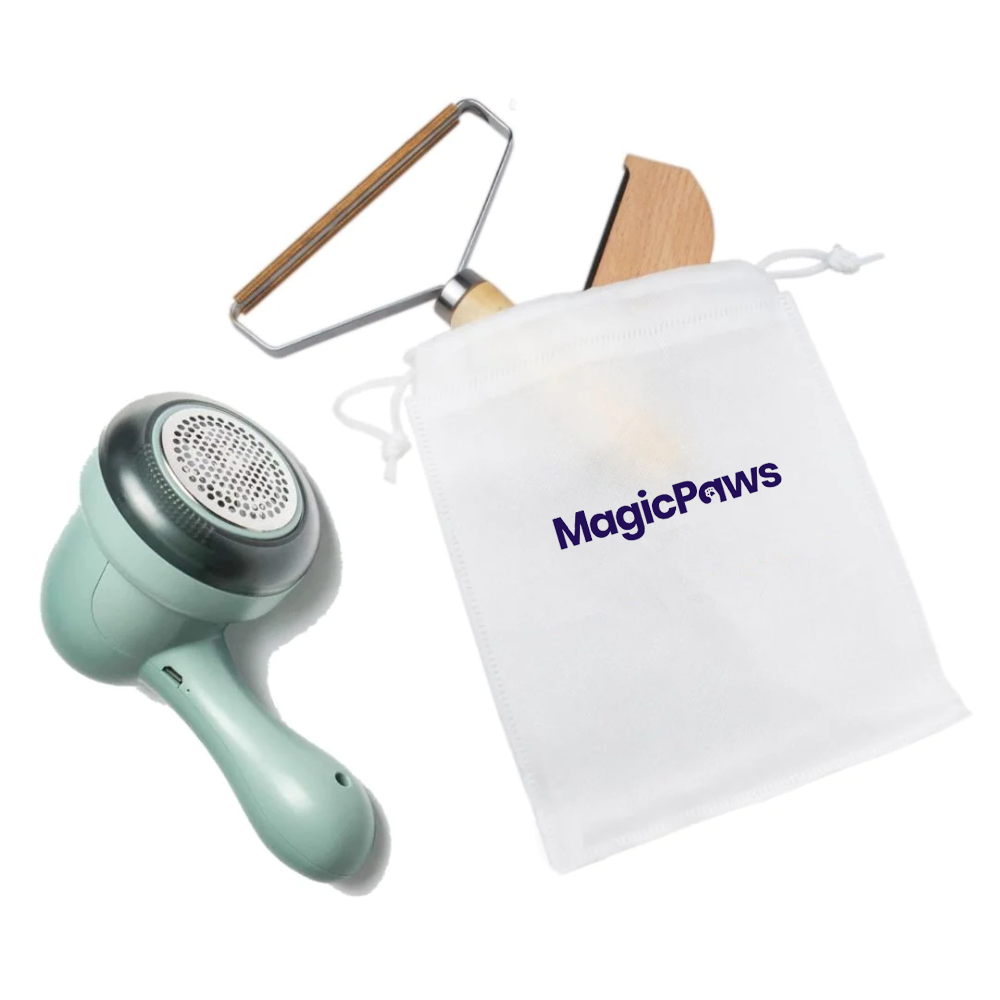 MagicPaws™ Utimate Lint Remover Bundle